Programming Resources
Courses
Courses with Video Lectures
http://cmlakhan.github.io/courses/videos.html
CMU 15-814: Types and Programming Languages
http://www.cs.cmu.edu/~rwh/courses/typesys/
Introduction to DevOps
intro: Learn how to make your application lifecycle faster and more predictable for both developers and the operations team.
Top Machine Learning MOOCs and Online Lectures: A Comprehensive Survey
Assembly
A fundamental introduction to x86 assembly programming
C/C++
Templatized C++ Command Line Parser Library
intro: TCLAP is a small, flexible library that provides a simple interface for defining and accessing command line arguments
homepage: http://tclap.sourceforge.net/
C/C++ tip: How to get the process resident set size (physical memory use)
Adcanced Linux Programming
The Ultimate Question of Programming, Refactoring, and Every
openFrameworks: an open source C++ toolkit for creative coding.
Awesome C++: A curated list of awesome C/C++ frameworks, libraries, resources, and shiny things
shpp: Call c++ functions from a shell with any arguments of any types parsed automatically
AwesomePerfCpp: curated list of awesome C/C++ performance optimization resources: talks, articles, books, libraries, tools, sites, blogs
CUDA
Implementing Run-length encoding in CUDA
Mixed-Precision Programming with CUDA 8
Docker
Docker for Beginners: A comprehensive tutorial on getting started with Docker!
Introduction to Docker (for Data Scientists)
Git
Learn Git in 30 Minutes
Git diff tips and tricks
https://blog.twobucks.co/git-diff-tips-and-tricks/
Git-Repo The ultimate utility for managing services
http://i.got.nothing.to/code/on/git-repo:_the_utility_for_services/
GitHub vs. Bitbucket vs. GitLab vs. Coding
https://medium.com/flow-ci/github-vs-bitbucket-vs-gitlab-vs-coding-7cf2b43888a1#.9fk5ubn5n
Git as a NoSql database
Go
Go by Example
Java
Java Decompiler
JavaScript
JavaScript on Board: With Maps, Dynamic Arrays and Objects out of the box. Just plug in and start creating in seconds
Introduction to Functional Programming in JavaScript (Part 1)
https://asep.co/introduction-to-functional-programming-in-javascript-part-1/?utm_source=hn&utm_medium=direct-share&utm_campaign=fp-in-javascript
Lisp
mal - Make a Lisp
Build Your Own Lisp: Learn C and build your own programming language in 1000 lines of code!
http://www.buildyourownlisp.com/
Math
Benchmarking matrix multiplication implementations
intro: Naive / Transposed / sdot / SSE sdot / SSE+tiling sdot / OpenBLAS / uBLAS / Eigen
ISAAC: Input-aware BLAS for super high-performance Linear Algebra on CUDA and OpenCL
Python
Python Computing for Data Science: An Undergraduate/Graduate Seminar Course at UC Berkeley (AY 250)
Awesome Python: A curated list of awesome Python frameworks, libraries, software and resources
Python 资源大全中文版
intro: Python资源大全中文版,内容包括:Web框架、网络爬虫、网络内容提取、模板引擎、数据库、数据可视化、 图片处理、文本处理、自然语言处理、机器学习、日志、代码分析等
live programming mode of Python Tutor
intro: This is the live programming mode of Python Tutor, which continually runs and visualizes your code as you type
A collection of useful scripts, tutorials, and other Python-related things
CME 193: Introduction to Scientific Python
Interesting Python Tutorials
PyInstaller
intro: PyInstaller bundles a Python application and all its dependencies into a single package. The user can run the packaged app without installing a Python interpreter or any modules.
website: http://www.pyinstaller.org/
From Python to Numpy
Numpy exercises.
Python 2 vs Python 3: Practical Considerations
problem-solving-with-algorithms-and-data-structure-using-python 中文版
Regulex
Regulex: JavaScript Regular Expression Visualizer
[https://jex.im/regulex/#!embed=false&flags=&re=%5E(a%7Cb)%3F%24](https://jex.im/regulex/#!embed=false&flags=&re=%5E(a%7Cb)%3F%24)
Demystifying The Regular Expression That Checks If A Number Is Prime
https://iluxonchik.github.io/regular-expression-check-if-number-is-prime/
Visualization of Regulex
Rust
RustPrimer
intellij-rust: Rust plugin for IntelliJ IDEA
https://intellij-rust.github.io/
Shell
ShellCheck - A shell script static analysis tool
intro: ShellCheck is a GPLv3 tool that gives warnings and suggestions for bash/sh shell script
Vim
Things About Vim I Wish I Knew Earlier
PacVim
intro: PacVim is a game that teaches you vim commands. You must move pacman (the green cursor) to highlight each word on the gameboard while avoiding the ghosts (in red).
Turning vim into an IDE through vim plugins
https://www.safaribooksonline.com/blog/2014/11/23/way-vim-ide/
Powerful VIM config on Github
spf13-vim: The Ultimate Vim Distribution
![(http://i.imgur.com/kZWj1.png)]
dot-vimrc: Maple's vim config files
vimrc: The Ultimate vimrc
Reverse Engineering
Reverse Engineering: Cracking Sublime Text 3
Tmux
A Tmux crash course: tips and tweaks.
Coding
Awesome Creative Coding
Top 10 coding challenges Websites
Hackerrank - A great collection of questions to solidify your programming skills
https://www.hackerrank.com/domains
Python / C++ 11 Solutions of All 418 LeetCode Questions
OpenGrok - a wicked fast source browser
Code of Honor Series
Tough times on the road to Starcraft
StarCraft: Orcs in space go down in flames
The StarCraft path-finding hack
The making of Warcraft
Music and Coding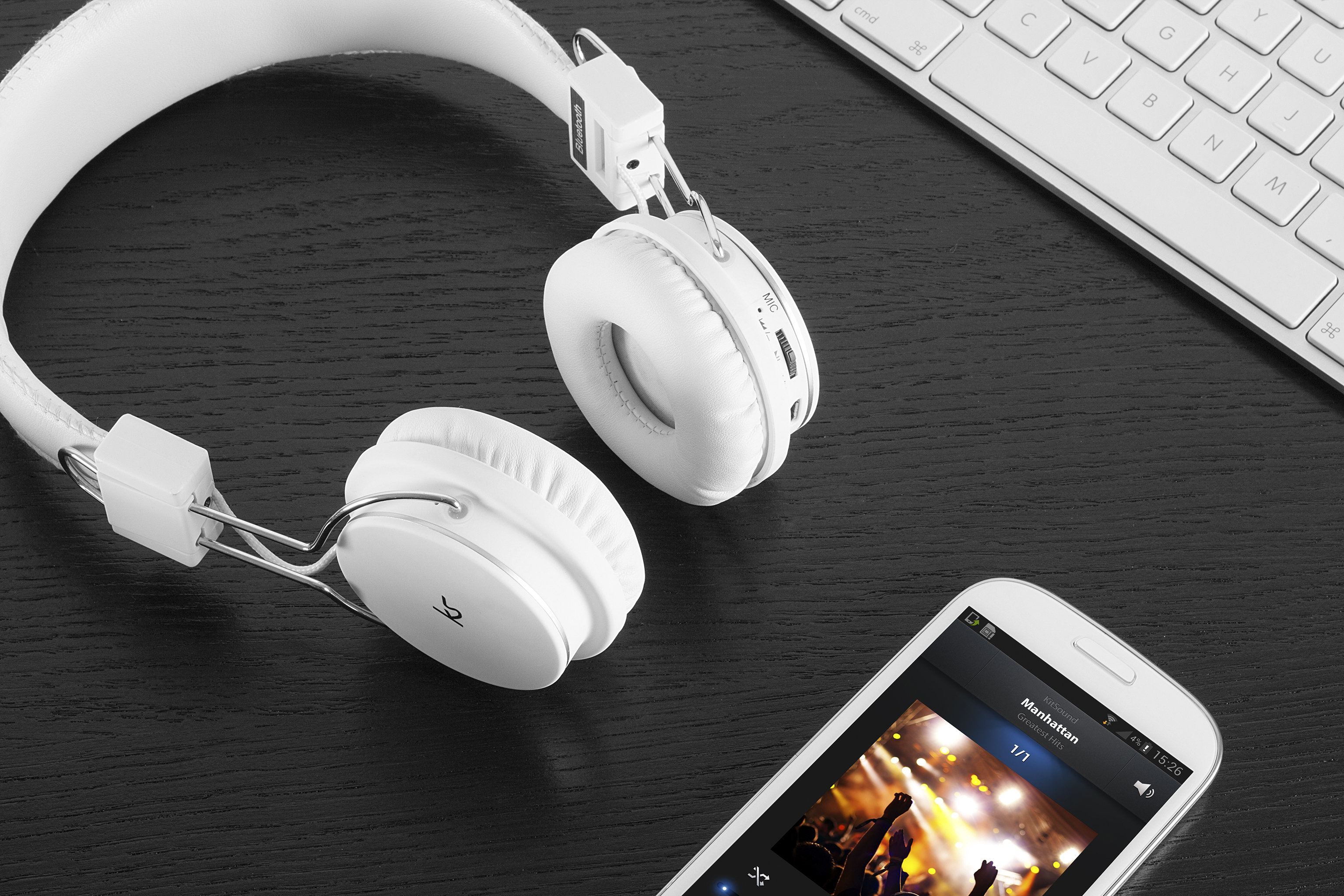 Music and Coding Part 1: Why listen while you work?
https://blog.idrsolutions.com/2014/07/music-coding-part-1-listen-work/
Music and Coding Part 2: What to listen to?
https://blog.idrsolutions.com/2014/08/music-and-coding-part-2-listen/
Music and Coding Part 3: How to listen to music
https://blog.idrsolutions.com/2014/08/music-and-coding-part-3-listen-music/
Programming Languages Used for Music
Debugging
Debugging with GDB: a real life example
Tips for Productive Debugging with GDB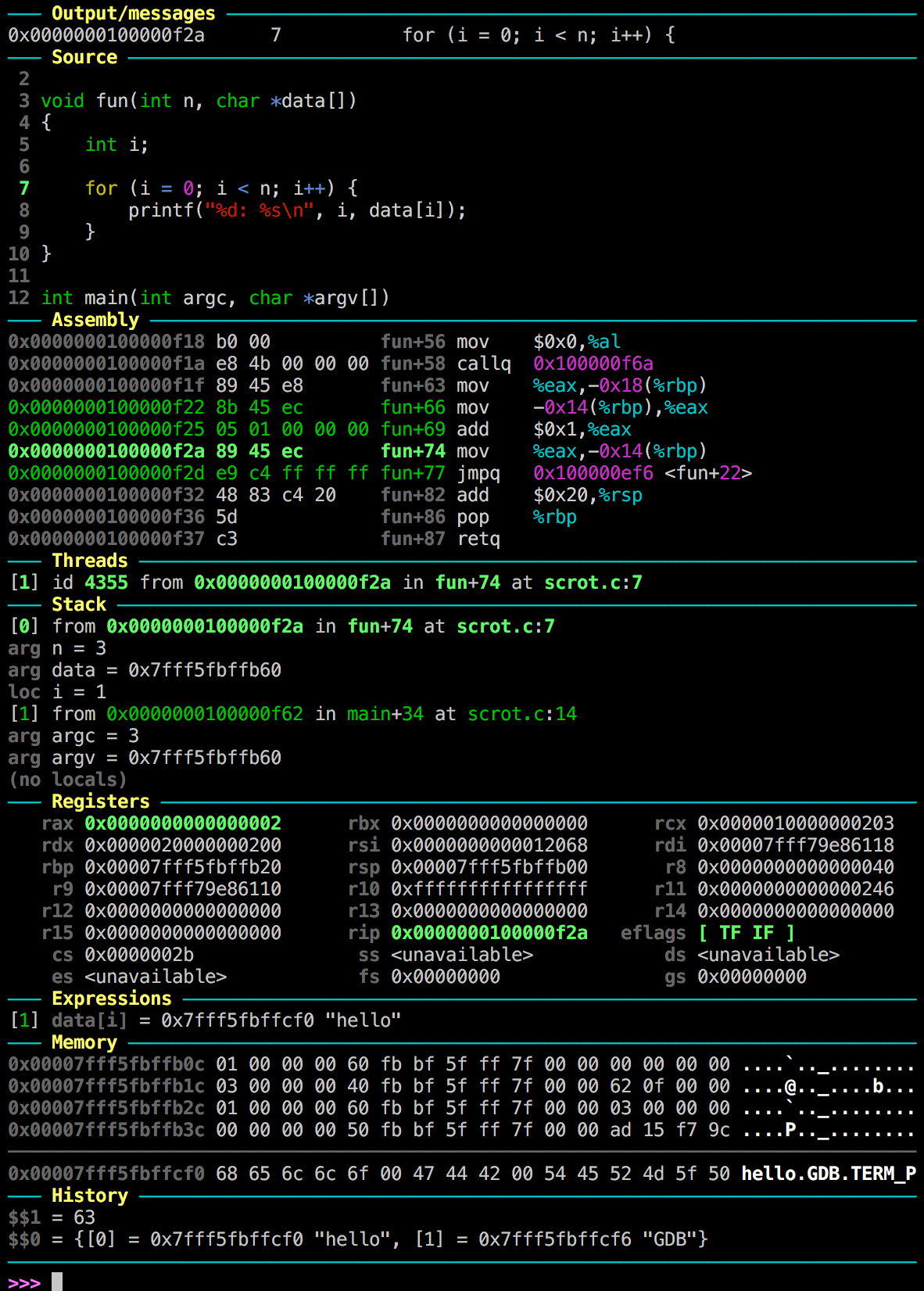 A browser-based frontend/gui for GDB
intro: A modern, browser-based frontend to gdb (gnu debugger). Add breakpoints, view stack traces, and more in C, C++, Go, and Rust! Simply run gdbgui from the terminal and a new tab will open in your browser.
github: https://github.com/cs01/gdbgui
GDB基础 - 张银奎
Programming
Why is Object-Oriented Programming Useful? (With a Role Playing Game Example) http://inventwithpython.com/blog/2014/12/02/why-is-object-oriented-programming-useful-with-an-role-playing-game-example
Scraping NBA Play-by-Play Data with Scrapy & MongoDB
http://blog.nycdatascience.com/students-work/scraping-nba-play-by-play-data-with-scrapy-mongodb/
15 Sites for Programming Exercises
Eliminate null-checks using arrays
Game AI Programming
The AI Programmer's Bookshelf: A list of useful books for game AI programming.
intro: Jeff Orkin, MIT Media Lab
GENERAL EXAMS READING LIST
http://alumni.media.mit.edu/~jorkin//generals/general_exams.html
UAlbertaBot - StarCraft AI Competition Bot
https://github.com/davechurchill/ualbertabot
Software Development
Professional Software Development: For Students
Software Engineering at Google
intro: catalog and describe Google's key software engineering practices.
Codes
The Archive of Interesting Code
intro: 95 entries
author: by Keith Schwarz, Stanford CS166.
Dijkstra Cartography
intro: Using Dijkstra's algorithm ("finding the shortest paths between nodes in a graph") to draw maps
Interesting Projects
Game
(Update: this repo has been taken down by Blizzard) StarCraft: HTML5 version for StarCraft game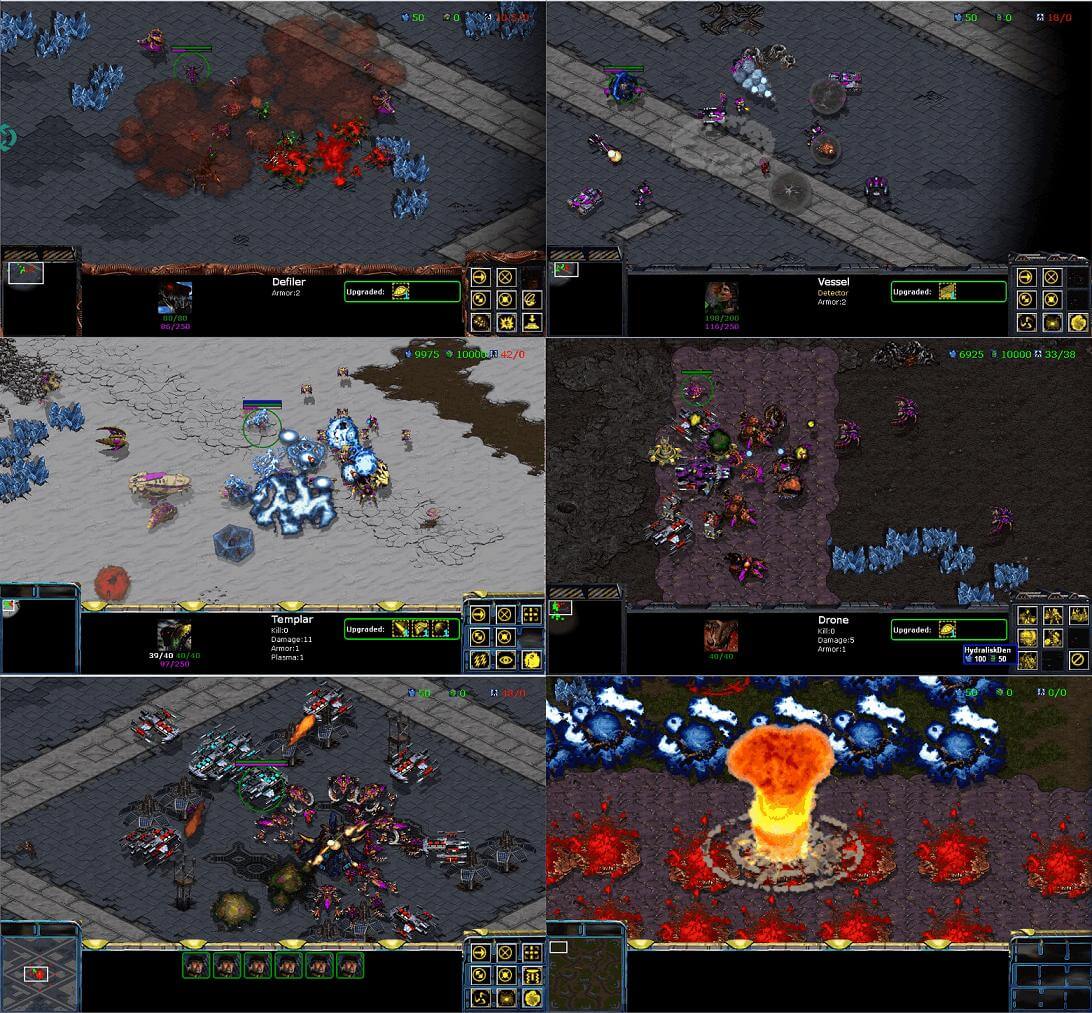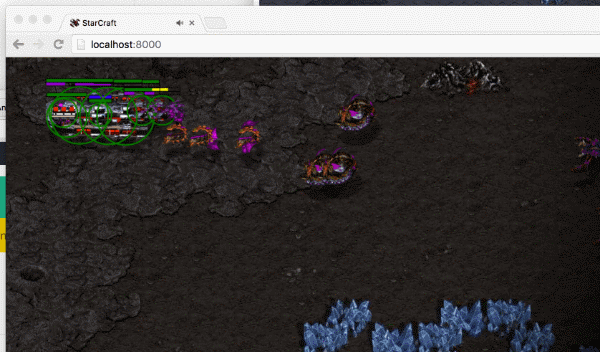 The Brood War API
CodeCombat: Multiplayer programming game for learning how to code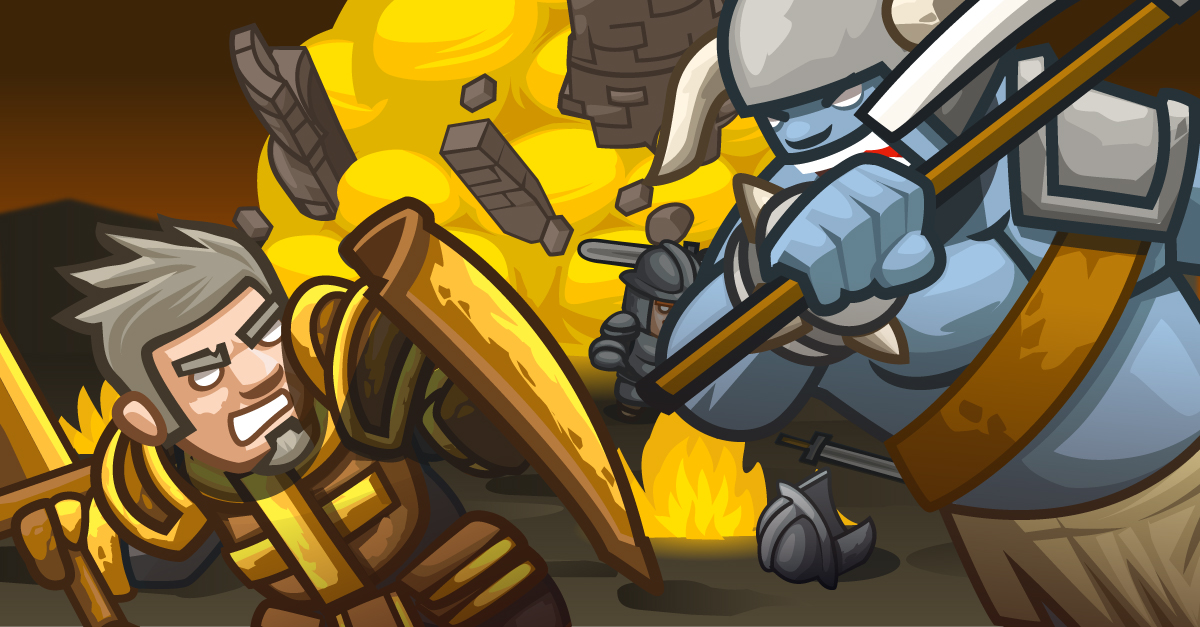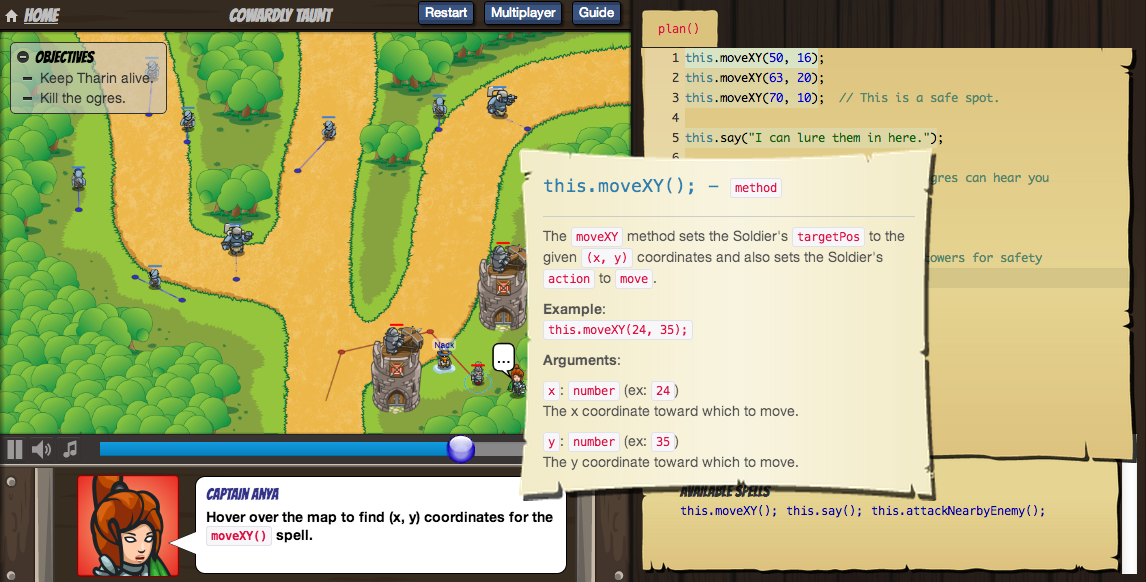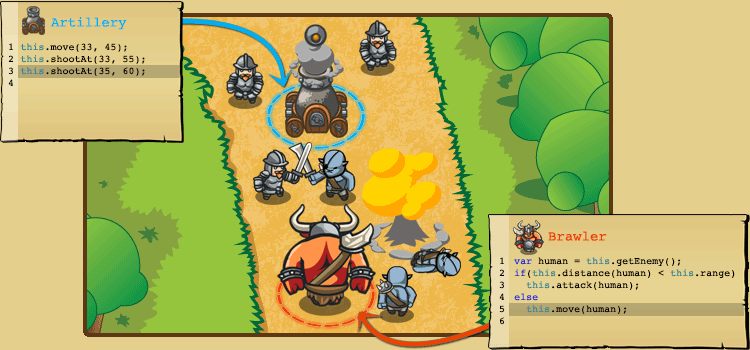 BrowserQuest: a HTML5/JavaScript multiplayer game experiment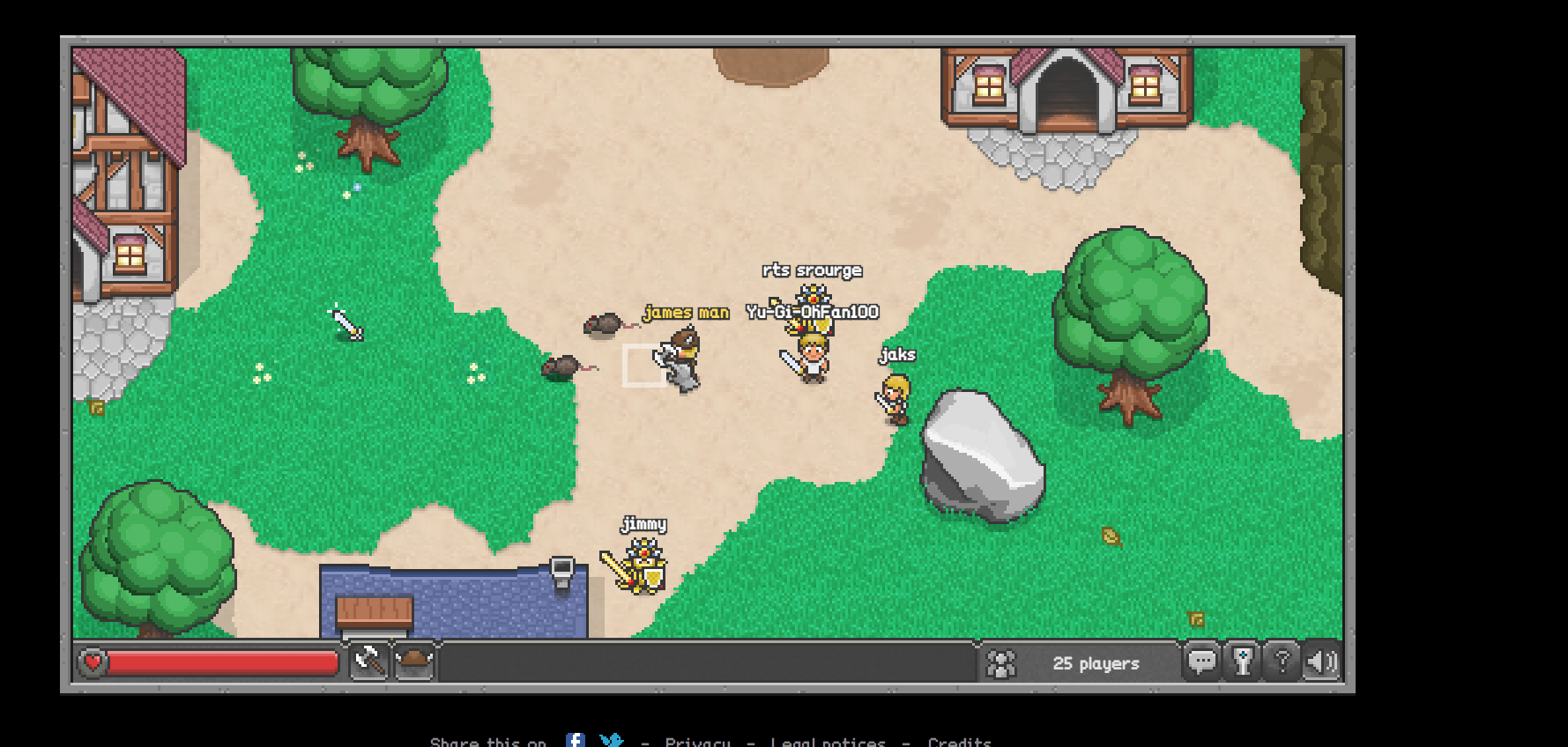 2048-AI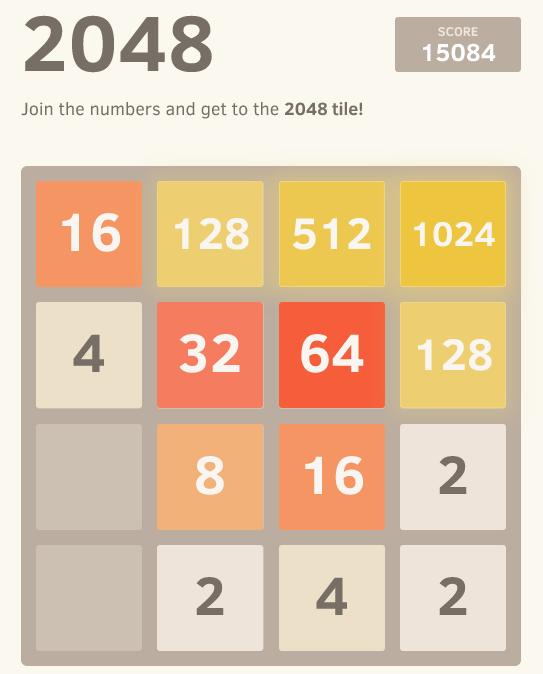 The Berkeley Overmind Project
Spaceship.codes - A Game for Programmers
!()[https://fotino.me/content/images/2016/04/thrust-1.png]
SnapSudoku: Extract and solve Sudoku from an image
TerraLegion
Editing
Latex to HTML5
LaTeX handwritten symbol recognition: Detexify Backend Server implemented in Haskell
Enhancements for The official editor for Code in the Dark
github: [https://github.com/codeinthedark/editor/pull/1)
activate-power-mode atom package
ActivatePowerMode: plugin for Xcode
Texter
intro: Texter is a little javascript experiment that lets you explore your creativity by drawing with words.
PDFMiner: a tool for extracting information from PDF documents
A business card in LaTeX.
Painting
polygen: genetic algorithm for approximating an image with polygons (Golang)
PyGraphArt: Some Python code to make GIFs from graph algos
WaveFunctionCollapse: Bitmap & tilemap generation from a single example with the help of ideas from quantum mechanics.
Utilities
Python Gems: A collection of python scripts that solve interesting problems
nude.js: Nudity detection with JavaScript and HTMLCanvas
Hastily - A downloader of subtitles(Haskell)
https://hackage.haskell.org/package/hastily
nba-cli: Get NBA Data From The Command Line
Octotree: Code tree for GitHub and GitLab
coursera-dl-all
gifify: Convert any video file to an optimized animated GIF.
intro: Convert any video file to an optimized animated GIF. Either in its full length or only a part of it.
github: https://github.com/vvo/gifify
pdf-diff: A PDF comparison utility in Python
https://github.com/JoshData/pdf-diff
Web Image Downloader Tools
intro: Python utilities for automated download of images from various web sources
Multi-media
cmus — C* Music Player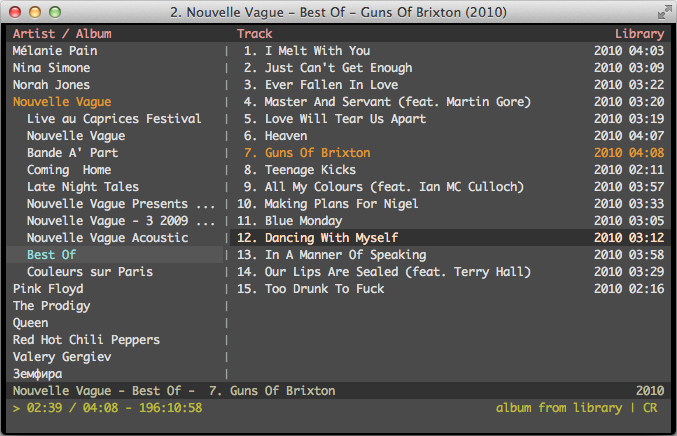 a2mp3 - anything2mp3
eyeD3
Algorithm
Lean: a new open source theorem prover
Technology
RF-Capture: Capturing the Human Figure Through a Wall
Stealing Keys from PCs using a Radio: Cheap Electromagnetic Attacks on Windowed Exponentiation
A Windows 95 Simulator on Browser
https://win95.ajf.me/win95.html
eviltransform: Transform coordinate between earth(WGS-84) and mars in china(GCJ-02)
Apollo-11: Original Apollo 11 Guidance Computer (AGC) source code for the command and lunar modules
Others
Module 7: Introduction to D3.js
Resources
24 Data Science, R, Python, Excel, and Machine Learning Cheat Sheets
Reading for graduate students
http://matt.might.net/articles/books-papers-materials-for-graduate-students/